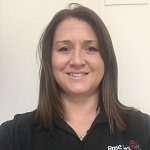 Meet the Manager
Hi My Name is Kerry Smith I have been in Childcare for 20 Years I have a Bachelor of Arts with Honours degree in Special Educational Needs and Inclusive Education.
As a nursery manager I feel that it is important to create a safe, secure nurturing environment for your children to learn and develop.
I am passionate about working together with families to achieve the best possible outcomes for your children. At Rose Park we have a strong family ethos and would encourage families to take part in special occasions we have at the setting.
I believe in the importance of continuous personal develop as a manager and all the staff at the setting. We will regularly up date our training and keep up to date with chances in regulations to provide the best care for your children.